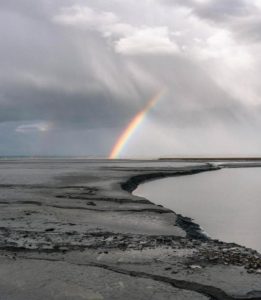 "Happiness comes from within.  It is not dependent on external things or on other people.  You become vulnerable and can be easily hurt when your feelings of security and happiness depend on the behavior and actions of other people.  Never give your power to anyone else."              Brian Weiss
I consider it a privilege to provide counseling services to individuals, couples, and families.  For individual counseling, I specialize in working with adults and adolescents.  I offer counseling services in-person, by telehealth (video), or by phone.
My office location is in Brewerton, NY within the Syracuse/Central New York area.  My office is out of my home and it is a relaxing setting.  I also have co-therapists Siggy and Buddy (Labrador Retrievers ) there to assist if you would like them present!       (June 1st, 2023 Update)  I am so sad to report that my co-therapist, Buddy, died about 2 and a half weeks ago, and my clients and I miss him dearly….  Siggy seems to be doing fine with his brother's and he has taken over Buddy's work in helping my clients to feel comfortable and open to the counseling process.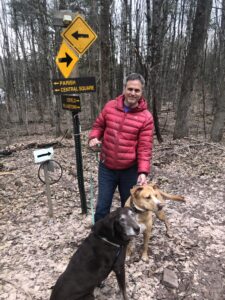 I specialize in the following areas:
Depression
Anxiety
Relationship Difficulties
Identity Confusion
Self-Concept Development
Coping with Stress
Communication Skills
Substance and Alcohol Abuse
Learning Disabilities
ADHD
Hidden Disabilities
Sexual and Physical Abuse
Childhood Trauma
PTSD
Grief and Loss
Stuttering
DWI Evaluations and Treatment for the NYS Impaired Driver Program
DOT Substance Abuse Professional Program Assessment and Treatment
Assessment of Personality Type
Assessment of Introversion/Extroversion
Identification of Life Passions
Identification of Relative Strengths and Weaknesses
Friendship and Romantic Relationship Compatibility
Decision Making Around Jobs and/or Career Choices
Development of Problem Solving Strategies
Vince also offers comprehensive personality assessments for a fee of 300.00 which includes a 2 hour long session.  Vince encourages you to audio record the session so that you can bring your personality assessment results home with you so you can refer back to your results whenever you need to.  He makes his personality assessments fun, exciting, and full of valuable information that you can use for you to discover who you truly are.  Vince will administer the True Colors Personality Test and will use the results as the foundation for the conversation, along with using his expert ability to identify your true personality traits.