"There is no other person in this world that has your unique mix of personality, quirks, pains, joys, strengths, weaknesses, life passions, and values.  There is one unique purpose out there that you can perform better than any other human being.  When you find that purpose, you will have found your ultimate happiness:  your Dharma…"
Vince Markowsky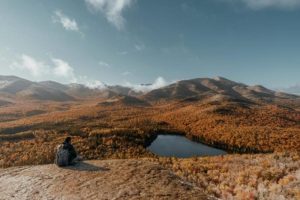 I am a New York State Licensed Clinical Social Worker and have been providing counseling services through my private practice for over 25 years.  I received my first master's degree in School Psychology from SUNY College at Oswego and went on to complete a second master's degree in Social Work from Syracuse University.  I have a total of 18 years of experience working in the New York State Public School System in my capacities as a school psychologist, school counselor, and school social worker.  I have also worked in a college setting for 4 years, where I provided counseling and crisis intervention services to college students.
I have a unique counseling approach that is flexible to meet the needs of my clients.  I accept my clients exactly where they are without any judgment.  If you were my client and were at a place where you needed to vent and "let it all out", I would be completely there for you as a listening ear.  If you were in need of making a decision or taking some type of action to resolve a problem, I would help you to generate ideas and potential courses of action that you could choose from.  If you were feeling stuck and uncertain as to which direction to take to feel better, together we can re-direct your counseling to best facilitate your healing and growth.
I am a strong believer that engaging in life passions is critical in maintaining good mental health.  I typically encourage my clients to engage in hobbies and activities that give them happiness, joy, health, and life purpose.  I try to practice what I preach by engaging in my own life passions;  I am a musician, I enjoy woodworking, and I stay physically active by cycling, Adirondack High Peaks winter and summer hiking, skiing, kayaking, and scuba diving.  Life balance is so important to overall-wellness, and I find joy in watching my clients make improvements in this regard.
I also am a firm believer that most, if not all, people have at least one thing about themselves that they feel shameful about – something that they don't want others to notice or be aware of.  These "sources of shame" tend to be very strong and often cause pain and greatly interfere with our ability to feel good about ourselves.  My primary source of shame growing up was related to my speech;  I started stuttering at the age of 5, and from there for many years, I did everything I could to hide my stuttering from others.  It wasn't until later in my adult life through my own counseling that I realized my stuttering was, in reality, nothing to feel shameful about and that there was no need for me to hide it from others.  No one is perfect.  I  know that I will need to continually work on maintaining my recovery related to my stuttering for the rest of my life.  In 2014, I self-published a book called "Setting My Words Free", which is a compilation of inspirational self-affirmations for adults who stutter.   If you have experienced shame in your life, and if I were your counselor, I would encourage you to work with me on your healing and growth related to your source of shame.
I tend to implement a variety of counseling approaches and theories, including Strengths-Based, Solution-Focused, Narrative Therapy, Cognitive Behavioral Therapy, Adventure-based Counseling Model, True Colors Personality Test, and Trauma Resiliency Model.